LotS O'limpics
Chaos Run — — [Central Hollow Waypoint] in Guild Hall
This is it! The fight we've all been waiting for! Join the ultimate games championship!
Be in the dream team...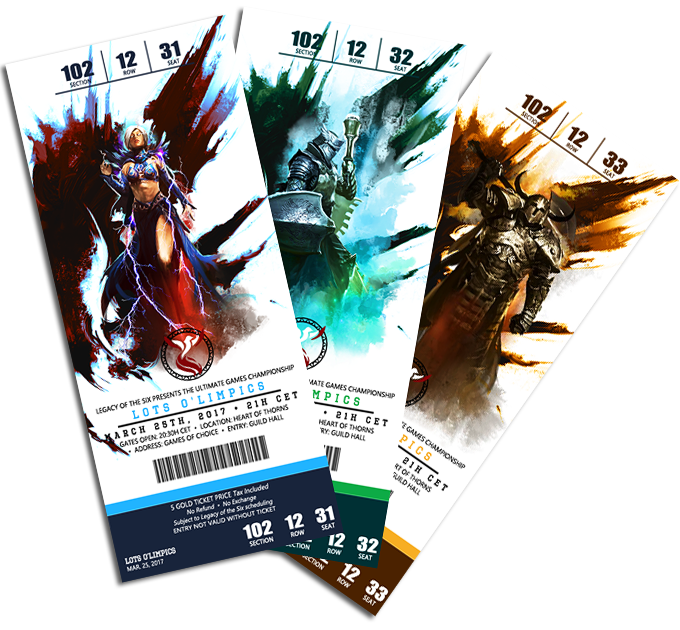 Rules
You and your team will participate in various adventures in Heart of Thorns. The team that performs best across all adventures will win.
Rewards
Three gold and one item of choice from the guild stash to each member of the winning party.
One gold to each member of every other party.
Signup
Signups for this event have closed.